Latest trends - Uber Luxury Kitchens
Travel Inspired Touches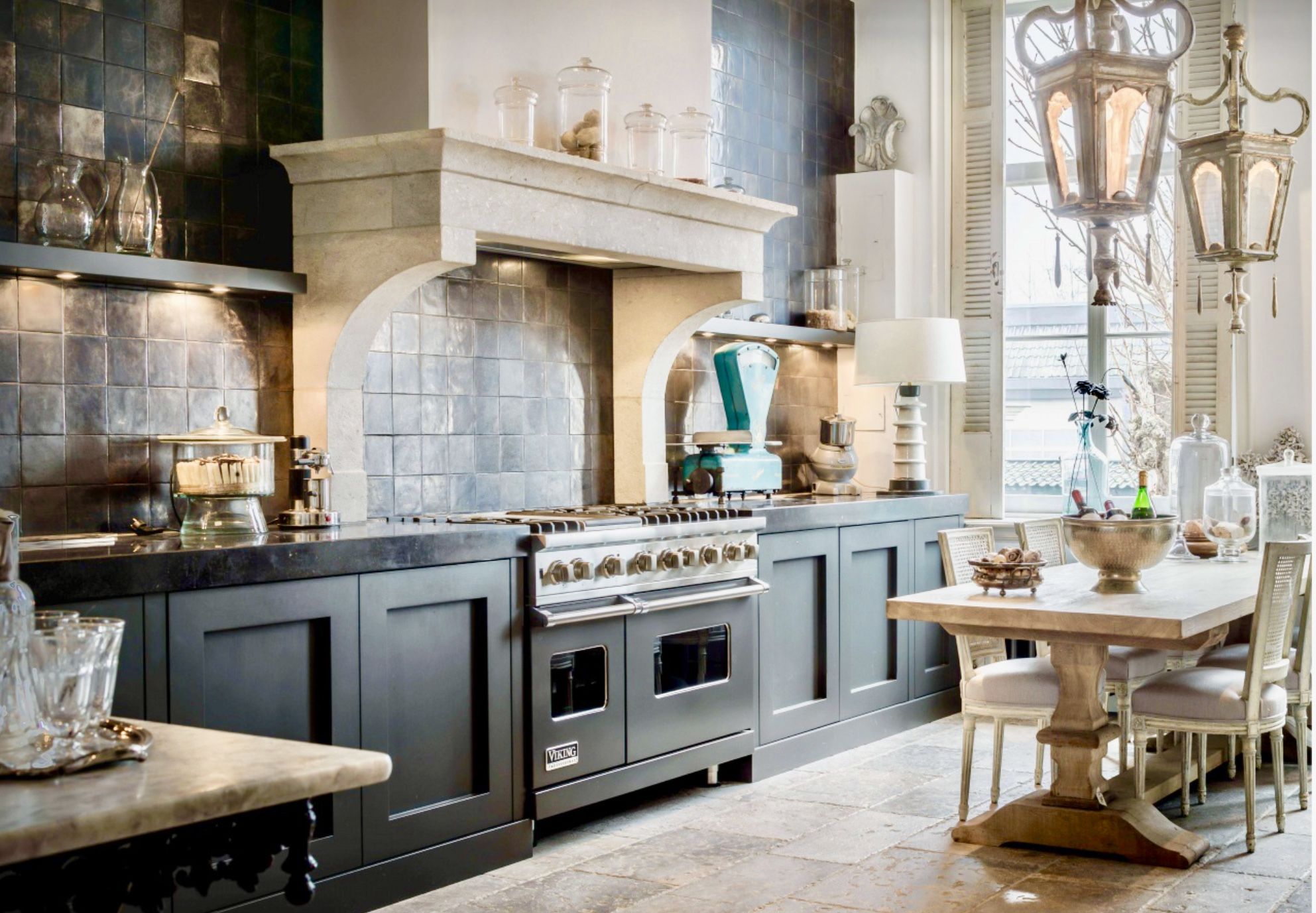 Exotic travel inspired interior design is in vogue and breezes into the kitchen creating a feeling of escapism to our seemingly relentless, fast-paced, lifestyles.
Smeg is a name that is synonymous with style, combining innovative technology with art – and always ahead of trend.
Smeg partnered up with Dolce & Gabbana for the luxurious Sicily is My Love collection.
This collection featuring designs influenced by the brightly coloured ceramics dotted along the white-washed buildings and underneath the cloudless bright blue skies of Southern Italy.
Intuitive, precision technology You don't just purchase a Sub-Zero Wolf refrigerator for the luxurious brand name alone. You also choose to buy it due to the 2-compressor performance, water purifier, air scrubber and vacuum seal to keep your food fresher for longer.
The same goes for their M series ovens which have blower convection instead of fans and intuitive control panels which takes the guesswork out of the most difficult dishes.
It's all about luxury which is worth every penny in functionality.
Outdoor Cooking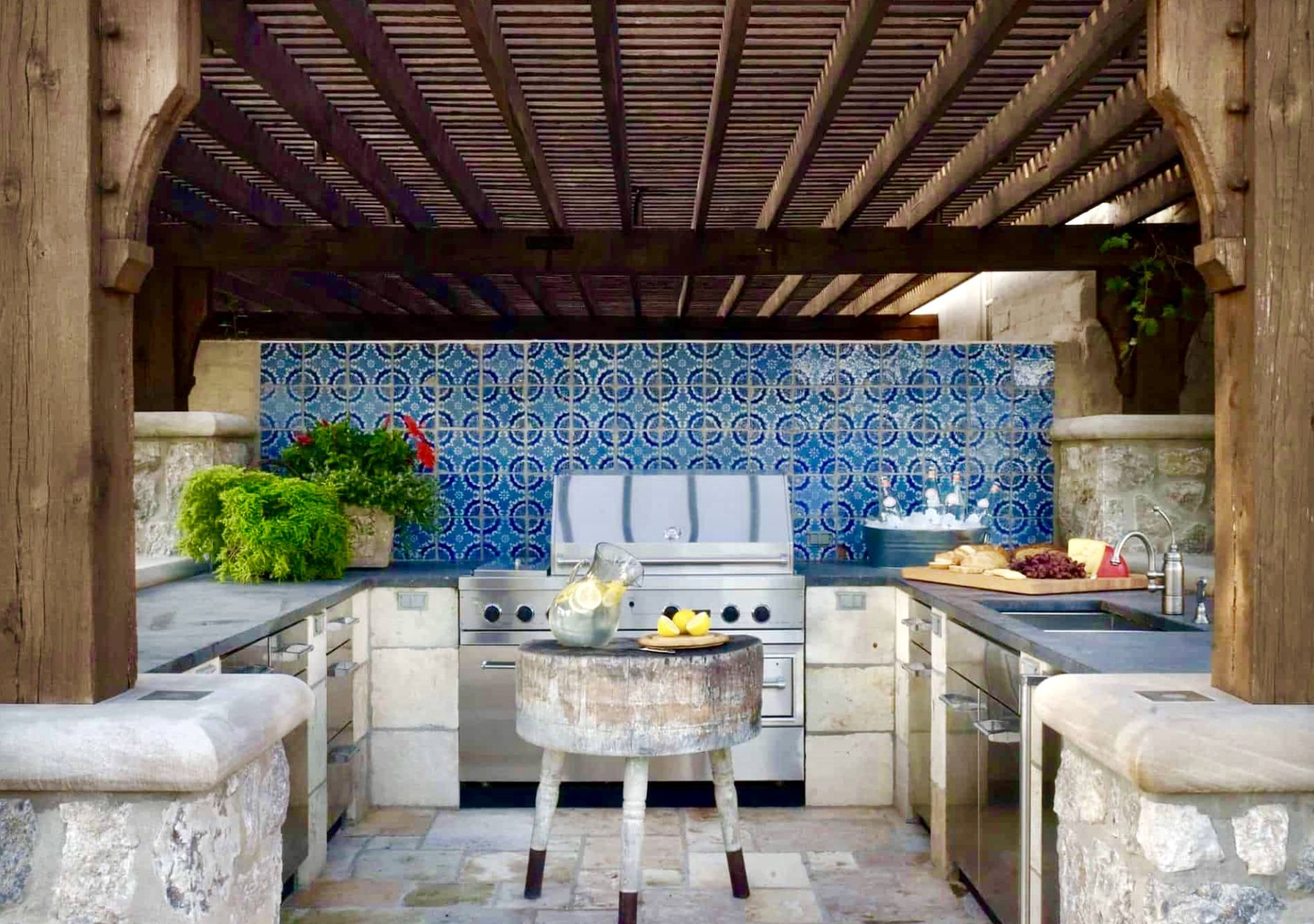 Just as there has been a trend for kitchens and living areas to merge and flow-through, now we are seeing kitchens flow through to the outside space.
This is a trend which has been popular in warmer climates such as areas of the US and Australia and is now beginning to trend in the cooler climates of Europe. Even Scandinavia is embracing the trend in the colder months.
The outdoor kitchen area includes under-cover areas, outdoor sinks, weatherproof countertops and an outdoor fire.
This all creates the perfect space for entertaining – whatever the weather.
For a pièce de résistance take a look at the highly luxurious Aemyrie Igneum widely regarded as 'the world's most luxurious wood-fired oven'.
The oven is designed to recreate the superior taste of cooking with flame and smoke using traditional fuel.
Michelin starred chefs have publicly declared their love for it's design and ability, so if you hire a chef for your entertaining they will enjoy using this.
This oven is tailor-made in England for the specifications and requirements of the client to ensure that the owner has a real sense of individuality.
Aemyrie is designed to be seen and used in luxury homes, high-end restaurants and hotels and even on superyachts.
High-Contrast Marble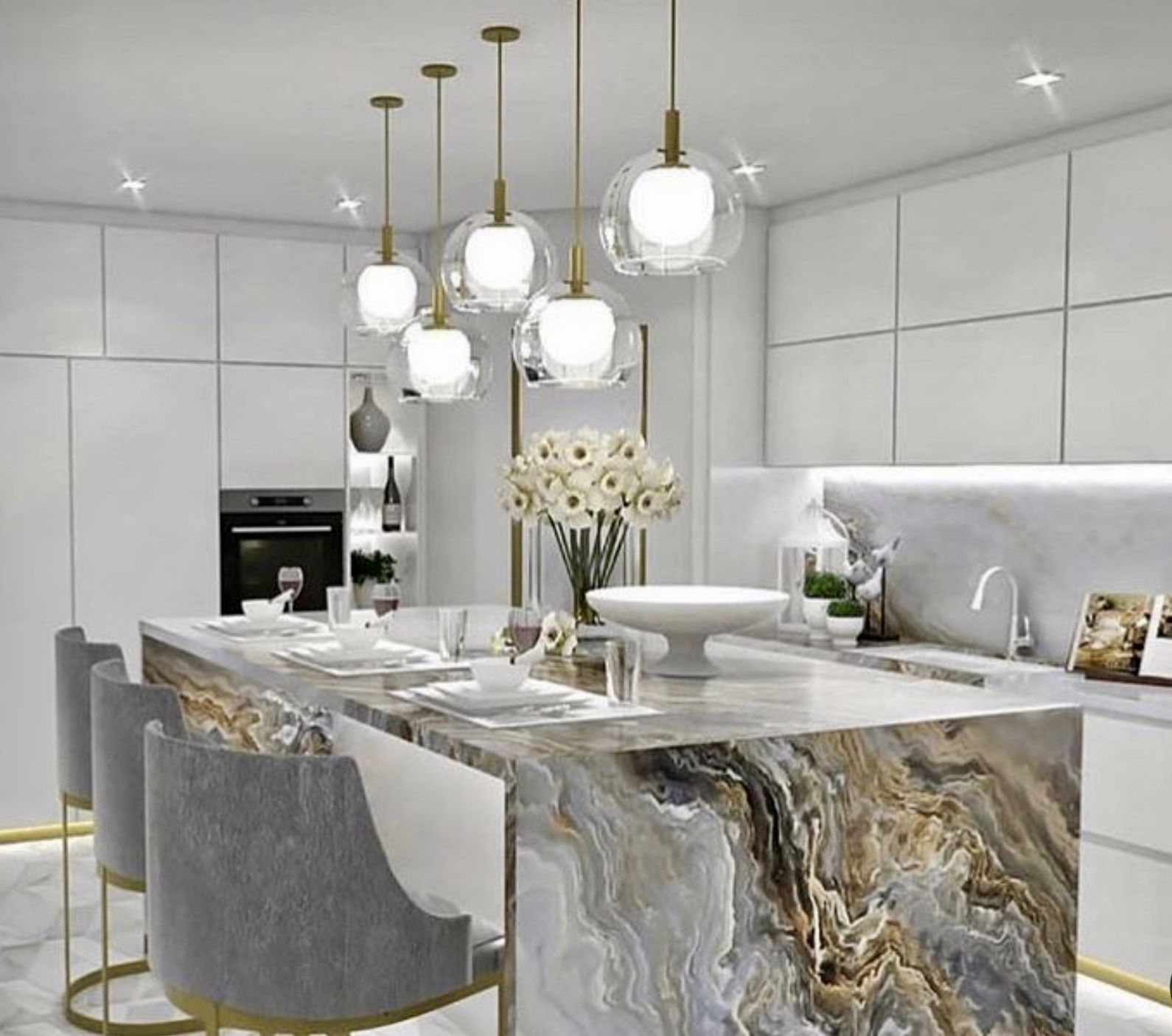 The latest 'it' look for kitchens in 2018 is dramatic statement marble.
This looks like a trend that will still be popular in many years to come.
The marble has contrasting bold veining that can be seen on countertops or insets down the side of an island.
Pinterest reported a huge surge in searches for the very desirable green marble.
DeVOL's timeless marble butler sink in the Tuscan Farmhouse design, is a stunning example with each sink cut from a single block of marble that you will just want to run your hands over.
Flexible Kitchen Spaces
As kitchens have become more flexible, versatile living spaces there is a trend for furniture which allows this changing flow.
Solitaire from Bulthaup is a prime example of highly luxurious and flexible cabinets with solid oak, sliding racks, glass tops and pull-out trays.
Both smart and beautiful Miele launched a cooker hood that looks stunning with cascading curved glass – sculpture-like in its appearance. Not only does it look good, but this beautiful cooker hood communicates with the hob – adjusting it's suction strength depending on what is cooking below.
Miele call this Con@ctivity 2.0 technology and it is designed to make your life easier.
This combination of art and technology looks set to continue into 2019.
Luxury Wine Rooms and Butler's Pantries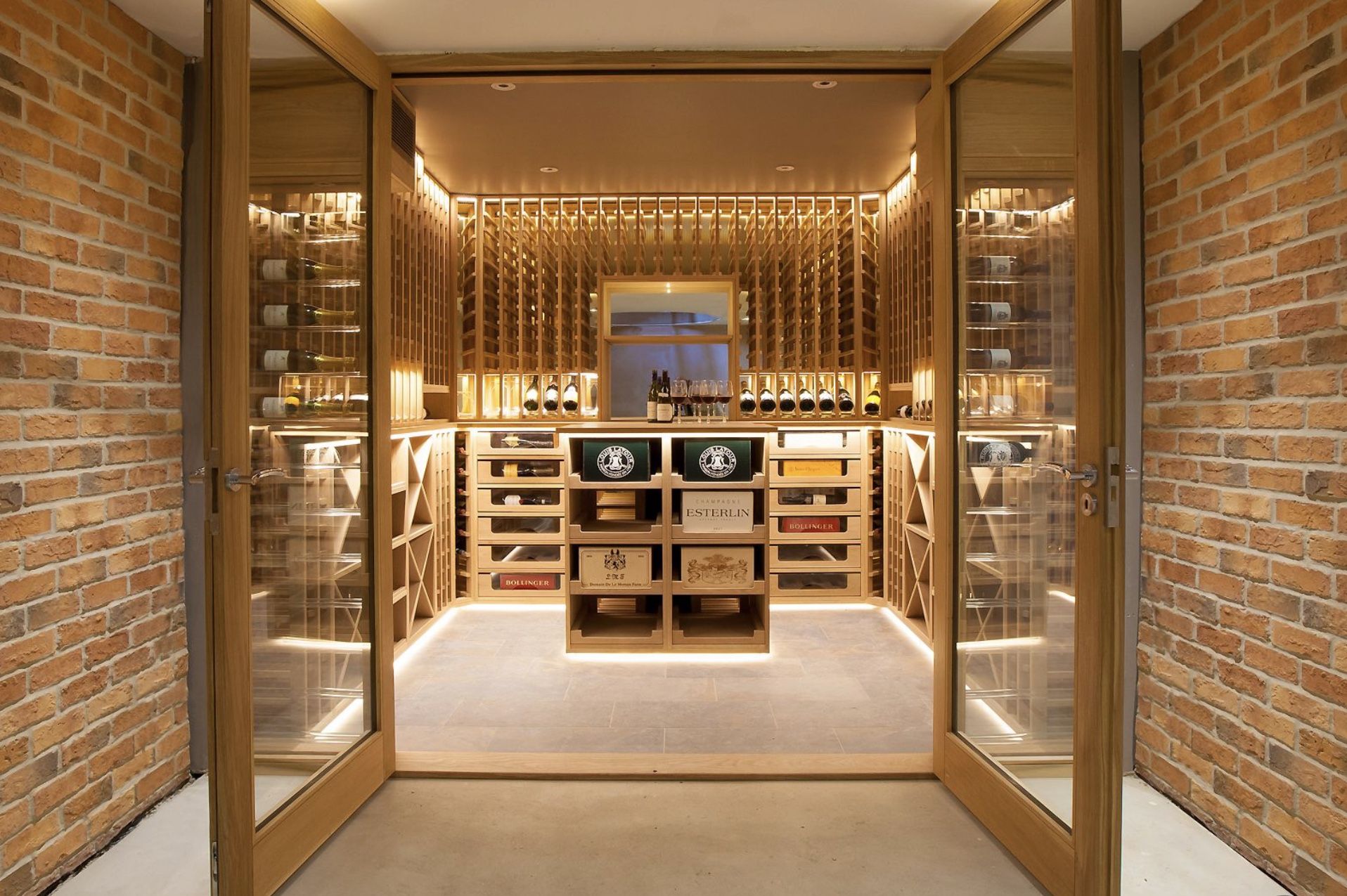 Alongside the trend for open-plan kitchens, there is now a desire to create side rooms such as pantries and wine rooms.
These side rooms are designed to make the main kitchen space feel less cluttered and suitable for entertaining.
However, these rooms are have beauty in their own right, so you will want to show them off to visiting guests.
The interior design of these rooms is paramount with the use of chandeliers, designer lighting and carefully considered colour schemes.
Fine wine lovers are commissioning luxurious wine rooms to display their prized bottles.
There is something quite special in showing a guest into your wine room to choose a bottle for your dinner party.
Alternatively, bespoke wine walls are also ideal to display a prestigious wine collection.
You can also add wine pouring devices, such as one that dispenses wine via tubes while pressurizing the bottle so that the bottle of wine stays fresh.
There is also a trend for handing entertainment over to a hired caterer or chef, where the butler's pantry can be used like a second kitchen or scullery to handle the load of a large party without dirtying the main kitchen where guests might be.
The pantry room can contain extra dishwashers and sinks and a desk for any kitchen administration.
Ultimately, when people see an expensive kitchen they will recognize that the rest of the house is luxurious too – the kitchen really is the heart of the home and needs to be ever evolving.
(Lux Life Magazine)