It's the room that most houses are judged on. But what makes the "Living Kitchen" the real heart of the home?
The Best Open Plan Kitchens
By Lindsey Davis May 13, 2020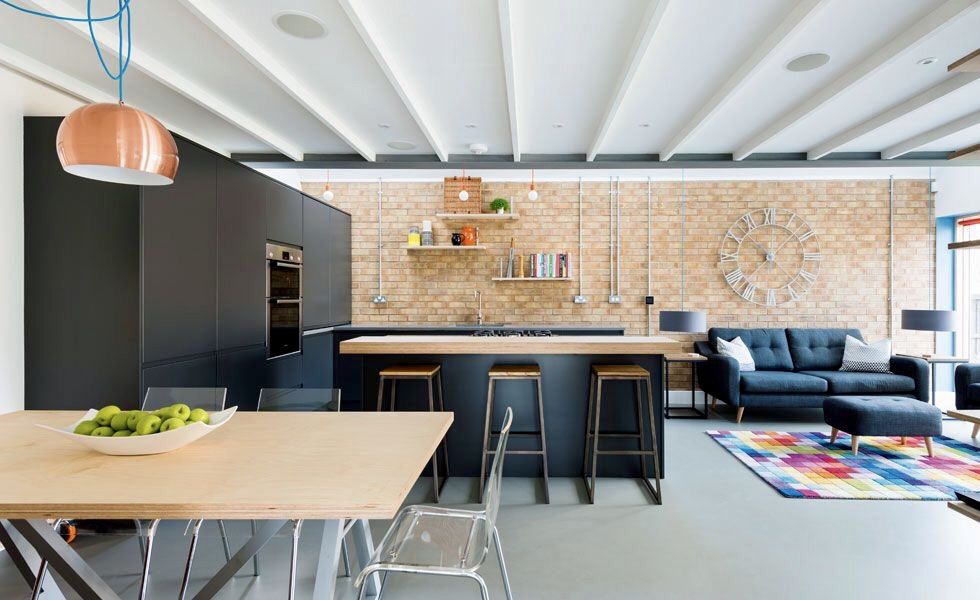 See how these homeowners have crafted beautiful and practical spaces, with our advice on merging kitchen, living and dining areas.
Newly built housing has embraced open plan living completely. One of the most popular layouts, the kitchen-diner-living space reflects how our lifestyles and the way we use our homes has changed. As people are increasingly renovating or extending their current homes —remodelling Victorian terraces and 1930s semis — the demand for a functional and interactive layout is essential.
Creating the perfect atmosphere in your open plan kitchen is a fine art. The practical has to meet the aesthetically-pleasing in a way that suits your home and family. Open plan spaces enhance the feeling of light and space in a home but it pays to think carefully about the design so you don't sacrifice the opportunity for privacy and cosiness.
Open plan kitchen diner in new self build home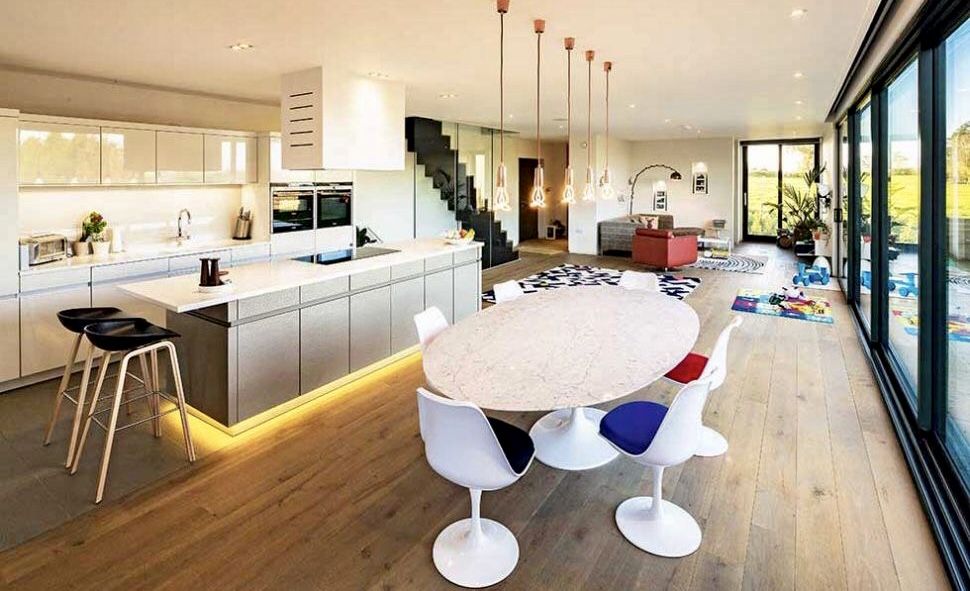 Image credit: Jeremy Phillips
Low pendant lights over the dining table help break up the floorplan in the ground floor of this home. The empty space between the kitchen-diner and living areas creates flexible room for play and entertainment.
Utilising this kitchen's natural light and abundance of space was essential so an independently-sourced white worktop and bifold doors were included. The flooring is tile throughout, but the wooden beams and furniture bring warmth and a sense of zoning to the area.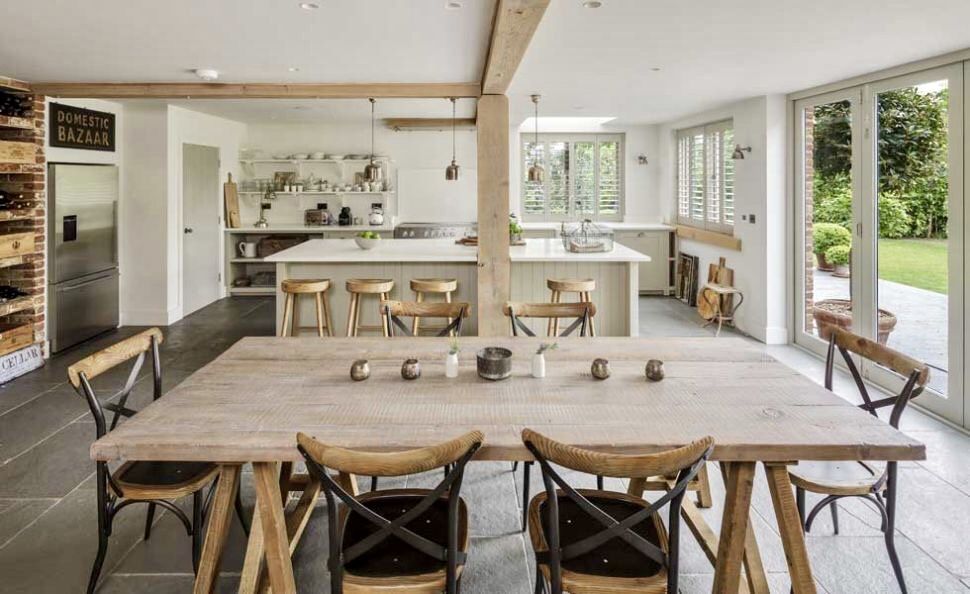 This kitchen-diner extension to a home created from three listed cottages, is accessed via the living room. A vaulted ceiling in the light-filled kitchen and dining areas creates a sense of space, while the living room ceiling is much lower and features exposed beams for a cosier cottage feel.
Zoning
Some of the best open plan spaces work so well because they have clearly defined zones for various tasks. Ideally, you should divide the room without affecting the flow of light. You may also want some private areas, but if you have young children it is important to think about the sightlines between where you may be working or relaxing, and where they will be playing.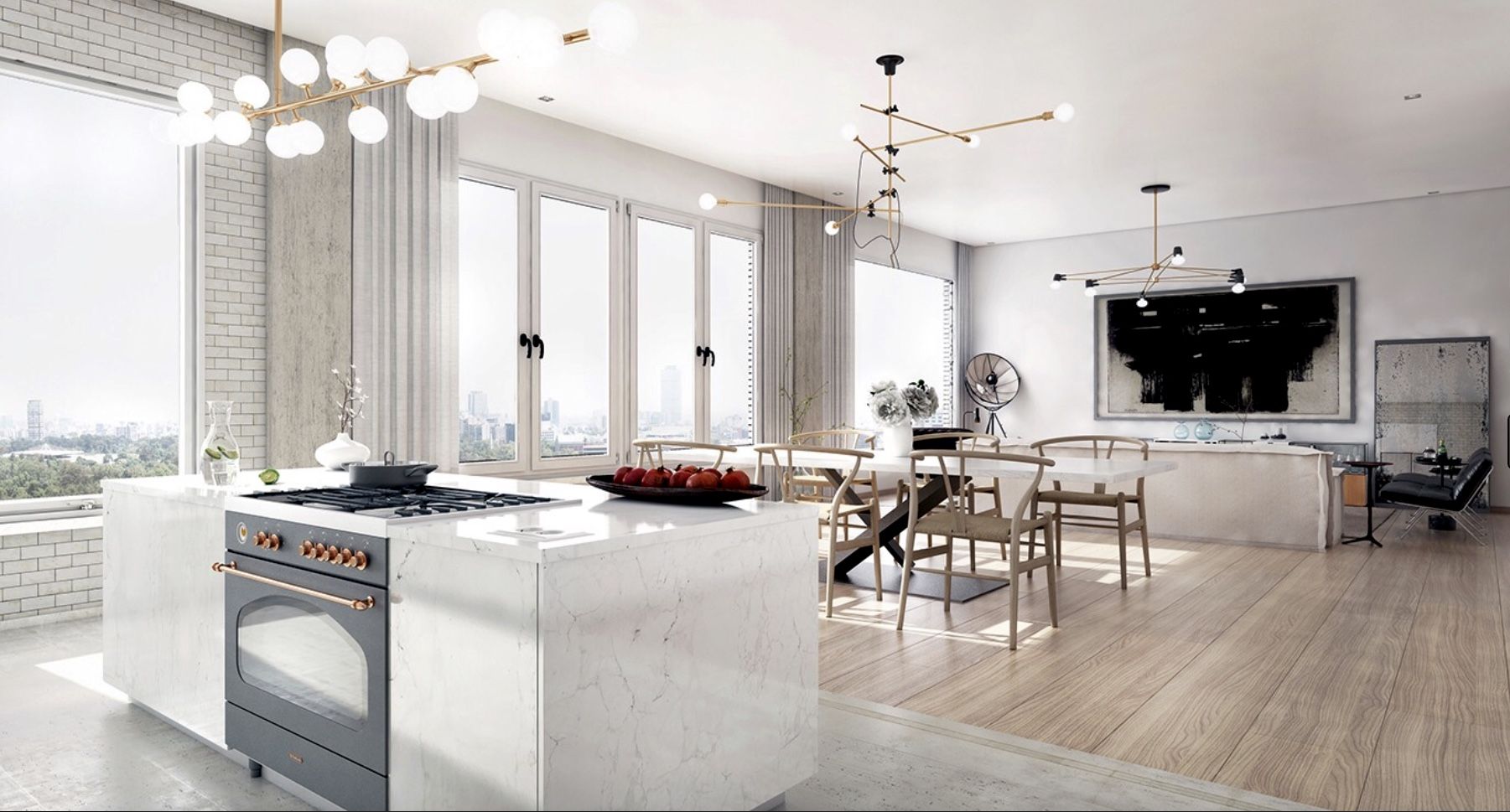 The following are great ways to zone a room:
Industrial-style open plan kitchen diner(Image credit: Jody Stewart) New York loft-style has been mimicked in this open plan kitchen and enhanced with industrial style lighting and exposed brick. The double-height void above the dining area (out of shot) and a third floor habitable room meant that a sprinkler system was required to meet Building Regulations.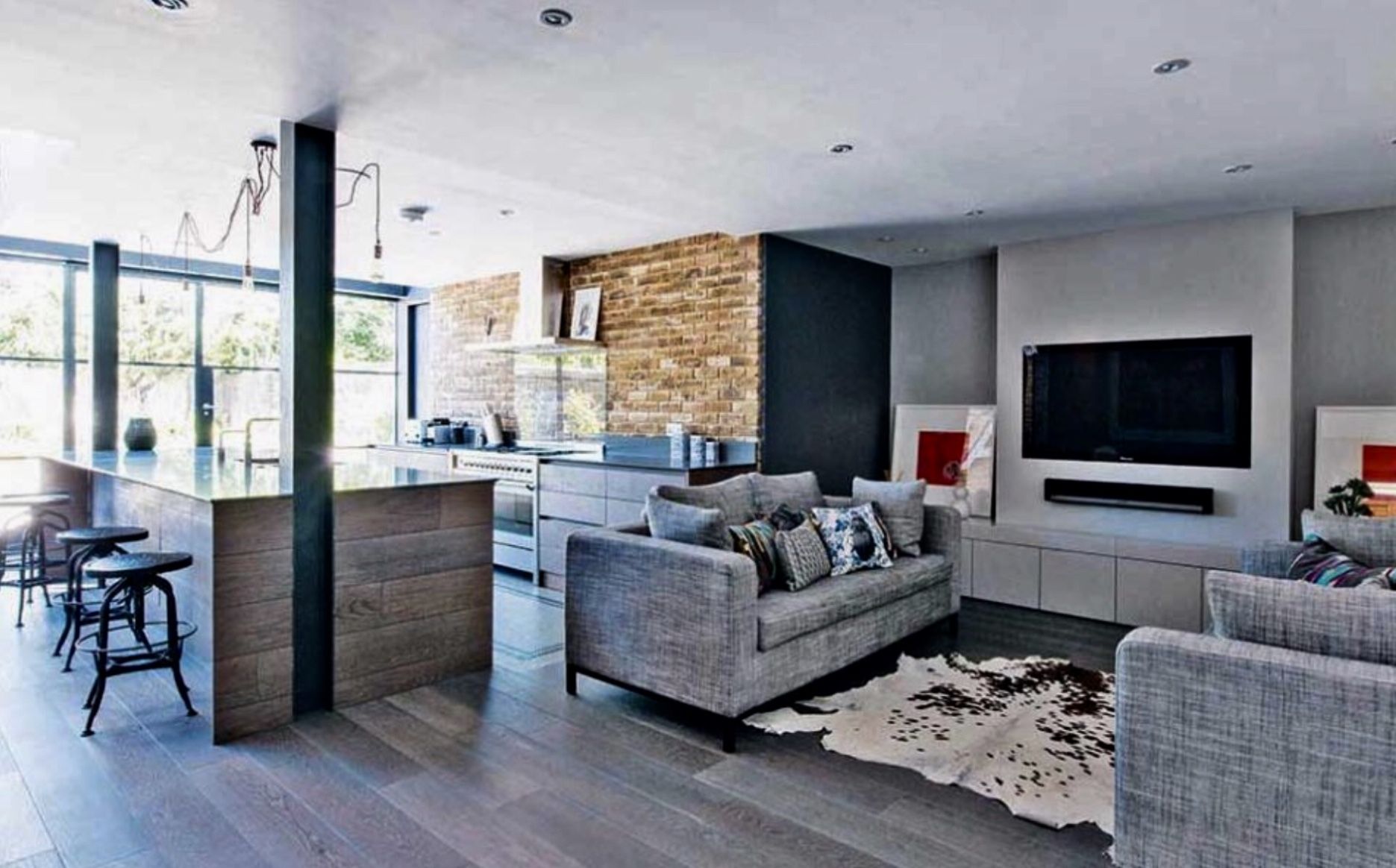 Use breakfast bars, islands or low-level furniture (or low stud walls) to section up the floorplan Where possible, varying the floor levels is extremely effective, but think carefully about safety and steps in areas used for cooking or playing.
Lighting is an unobtrusive and practical way to zone. Use low pendants over a dining area and spotlights for task lighting.
Use different flooring in different zones of the room. This also means you can use softer flooring in cosy areas and hard-wearing options in the kitchen-diner.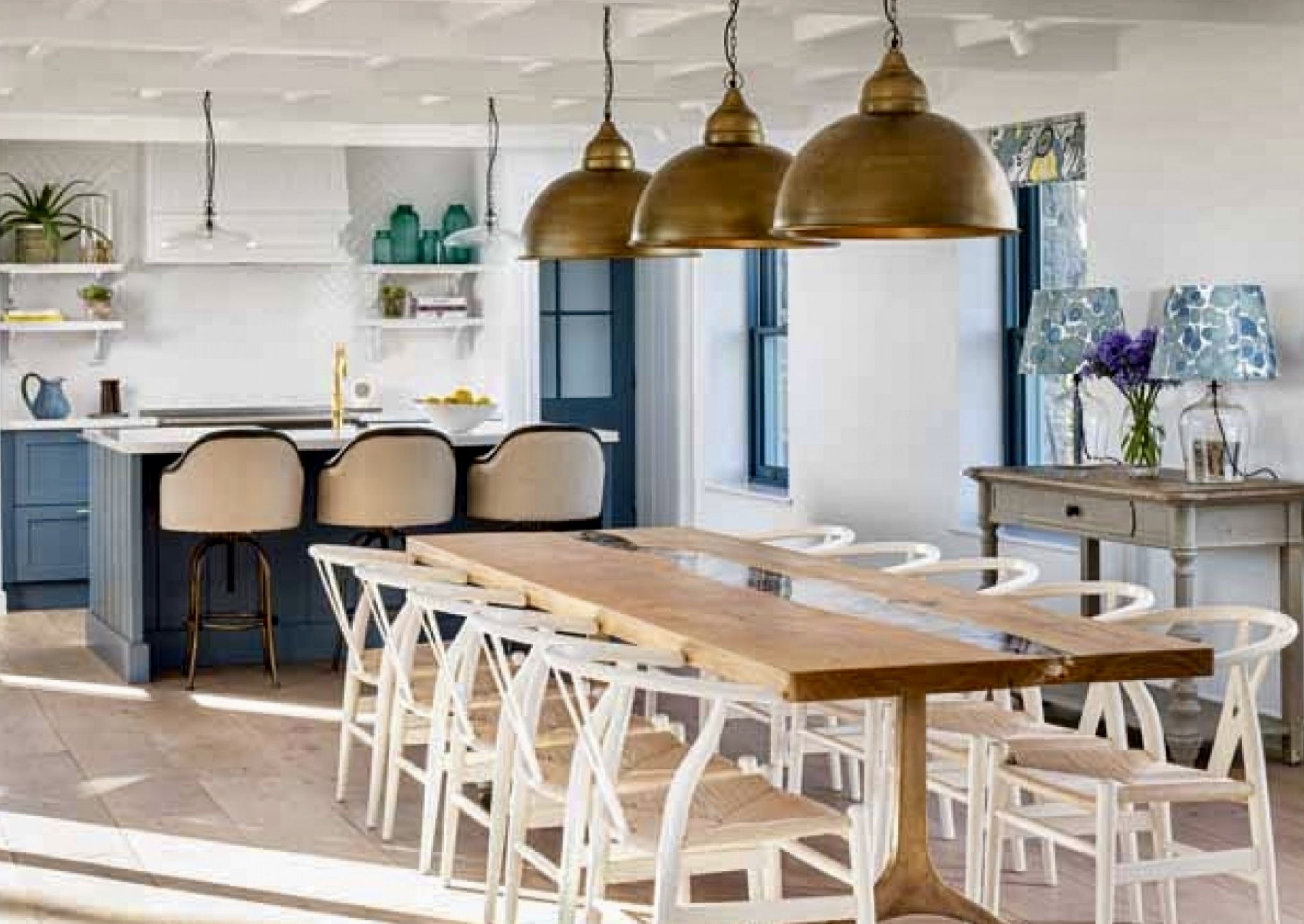 Different levels give interest to large areas. While tone, reflection and texture maximise the space and delineate the purpose of zones. The perfect living kitchen has something for everyone.